Samyang AM BU has signed an MOU to supply $30 million amount in EP materials for EV parts
2022.10.27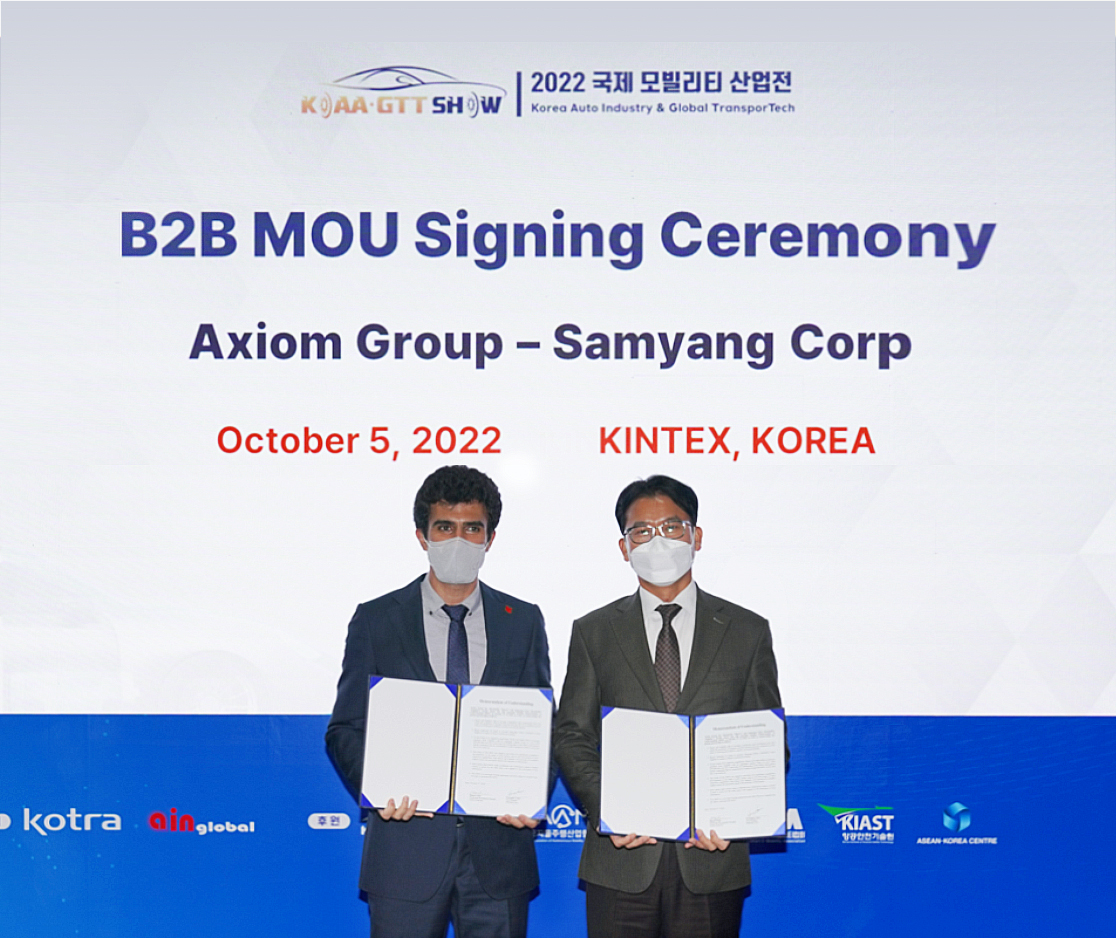 Samyang Corporation AM BU and Axiom, a Canadian global automotive parts maker, held a MOU signing ceremony, at KINTEX on October 5.
This business agreement calls for Samyang to supply about $30 million (about 42 billion KRW) of EP materials for electric vehicle parts to Axiom over the next five years.
Axiom is an automotive plastic module company founded in 1987 and specializes in manufacturing plastic parts and modules for automotive as well as electric vehicle across North America.
AM BU aims to mass-produce materials for battery cell carriers early next year, and the Headquarters' Global Sales Team, Jeonju EP Plant, San Diego Office, and Chemical R&D Center are working closely to complete product development and testing.
Starting with this agreement, it is planning to expand the supply of various parts necessary for electric vehicles in addition to battery cell carriers in the future.