Samyang Corp. Develops Korea's first eco-friendly polycarbonate with 90% recycled plastic content
2023.01.11
- Produced eco-friendly polycarbonate using more than 90% recycled waste plastics
- Maintains the advantages of general PC while meeting the highest grade of UL eco-friendly certification and acquiring flame resistance qualifications.
- Application to small home appliances like laptops, and multiple plastic resins to continuously expand the scope of application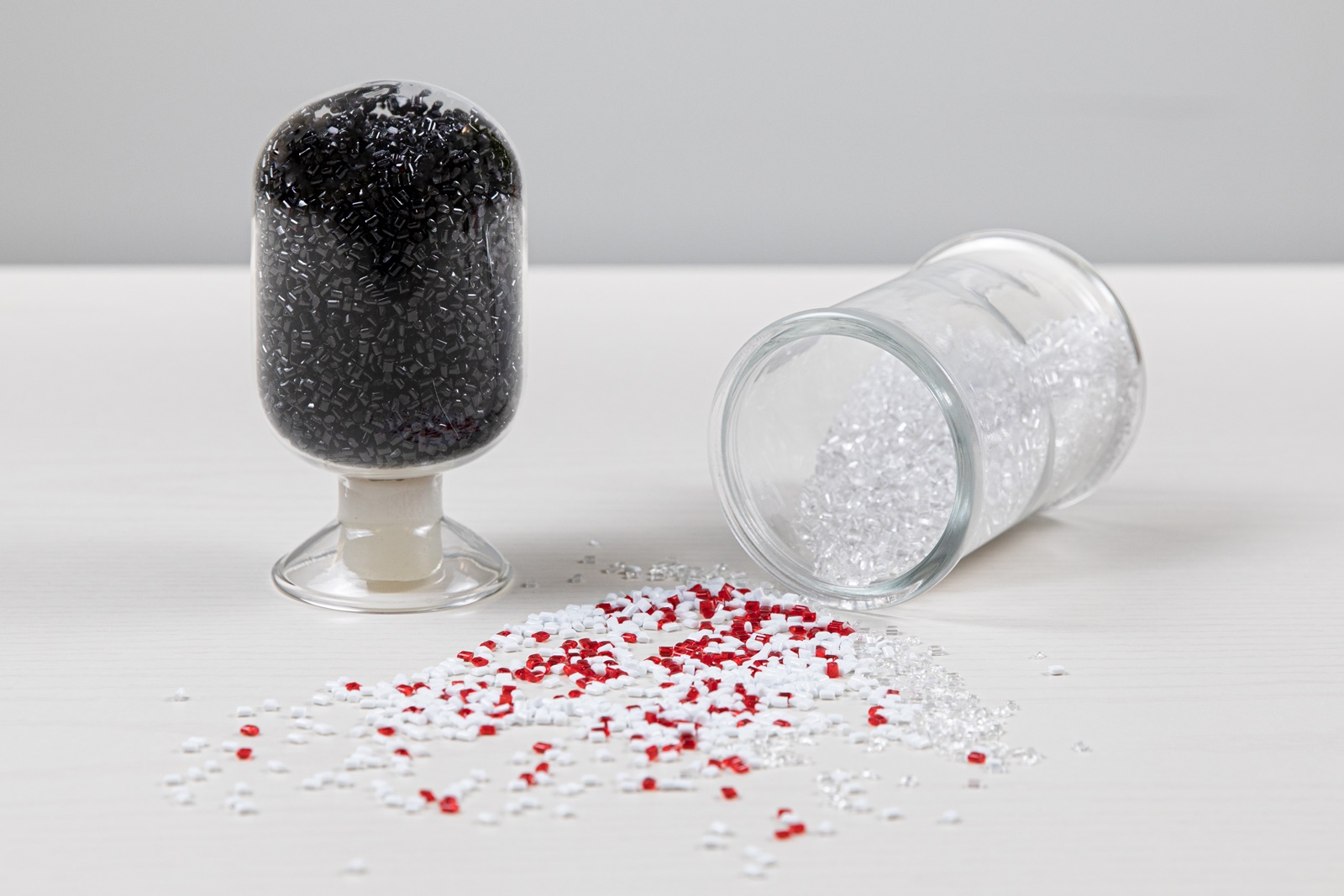 ▲ PCR PC containing 90% recycled plastic developed by Samyang Corporation




Samyang Corporation has developed eco-friendly materials using recycled plastic resources, demonstrating a commitment to ESG management.



Samyang Corporation (CEO Hosung Kang), a chemical and food affiliate of the Samyang Group, announced on 11 that it developed Korea's first eco-friendly PC containing more than 90% of Post-Consumer Recycled Polycarbonate (PCR PC). PC is an engineering plastic that is transparent and resistant to impact and heat, so it is mainly used as interior and exterior materials for automobiles, home appliances, soundproof walls and parts for medical devices.



PCR PC is made through a compounding process in which a certain ratio of recycled PC is mixed with new PC raw material, and this requires a high level of technology and expertise. When manufacturing PC, flame retardants, reinforcing agents, dyes, etc. are added to enhance the performance of the polymer and improve their aesthetic effects. However, such additives cause deformation during the melting process at a high temperature, weakening the physical properties of PC. For this reason, PCR PCs developed by other domestic companies contain maximum of 85% of recycled PC material, and most PCR PCs sold on the market contain 30 to 50% of recycled PC material.



Within two years, Samyang Corporation succeeded in developing a PCR PC that contains more than 90% of recycled PC material while retaining the inherent physical properties of PC, such as heat resistance, transparency, and impact resistance. This is the result of years of efforts and expertise in redesigning and optimizing the ratio of recycled material and additives during the compounding process. Securing suppliers of quality recycled PC material that closely monitor the degree of contamination and foreign substances was also effective.



PCR PC is considered environmentally friendly as it reduces plastic waste. It also has an effect of reducing carbon emissions from lowered energy consumption. Samyang Corporation explained that the newly developed PCR PC has the effect of reducing carbon dioxide emissions by about 6,200 tons based on production of 1,000 tons compared to general PC. This is an equivalent amount of carbon dioxide emitted by 3,200 cars per year.



Recognized for its eco-friendliness, Samyang Corporation acquired the ECV certification (Environmental Claims Validations) from UL (Underwriters Laboratories), a United States safety standard development and certification science establishment. ECV is an environmental mark given by measuring the degree of eco-friendliness of a product, such as the ratio of reused and recycled materials. In addition, Samyang Corporation met the V-0 standard, the highest grade in the UL 94 vertical combustion evaluation. UL 94 is a measure of flame resistance of a polymer developed by UL, and the V-0 rating is only given to those that self-extinguish within 10 seconds when lit vertically.



Samyang Corporation plans to first apply PCR PC to small electrical home appliances such as laptops, then expand its application extensively in various areas in the future, namely electronics and decorative gadgets. Meanwhile, the company plans to continue expanding the scope of application by applying PCR PC to various plastic resins such as ABS and PBT.



"There are only a few places in the world that produce PCR PC products that contain more than 90% of recycled plastic materials while retaining the physical properties of conventional PC. We will continue to expand our high-quality, eco-friendly product portfolio to meet global market's demand and contribute towards the group's ESG competitiveness", said Hosung Kang, the CEO of Samyang Corporation.


In the meantime, Samyang Group established its mid- to long-term strategy last year called 'Vision 2025', which pursues the growth of eco-friendly and specialty business. Since last July, Samyang Corporation has been producing and selling resins and compounded products of a newly developed eco-friendly, transparent and flame-resistant PC that does not use flame retardants. Also, in last August, Samyang Corporation signed a contract to supply plastic pellets made from recycled fishing nets, further expanding its eco-friendly business portfolio.



For the first time in Korea, Samyang Innochem Corporation built a manufacturing facility last November at its Gunsan plant that is capable of producing 15,000 tons per year of Isosorbide, an eco-friendly biomass material, commencing its eco-friendly plastic business in earnest. In the packaging sector, Samyang Corporation is expanding the waste plastic recycling business by investing about 43 billion KRW (approximately $ 33.5 million USD) in the Sihwa plant to produce recycled PET chips at a production capacity of 21,000 tons.